VBB Regional Champs!
Wesclin wins East Alton Wood River Regionals
By Jenna Timmermann
The Wesclin boys basketball team took home the regional championship last Friday in the East Alton Wood River Regional. They came out with a 64-28 win over Roxana in their first game, then went on to play Piasa Southwest in the final game and won the first place title with a score of 45-37. "It was an amazing experience," said senior basketball player Mick Stephens. He continued, "We didn't score much in the second quarter of the championship, but we guarded well and came out on top in the end." Wesclin will now move on to their sectionals, which is hosted on their home court. They faced Anna-Jonesboro on Tuesday. The final sectional game will take place Friday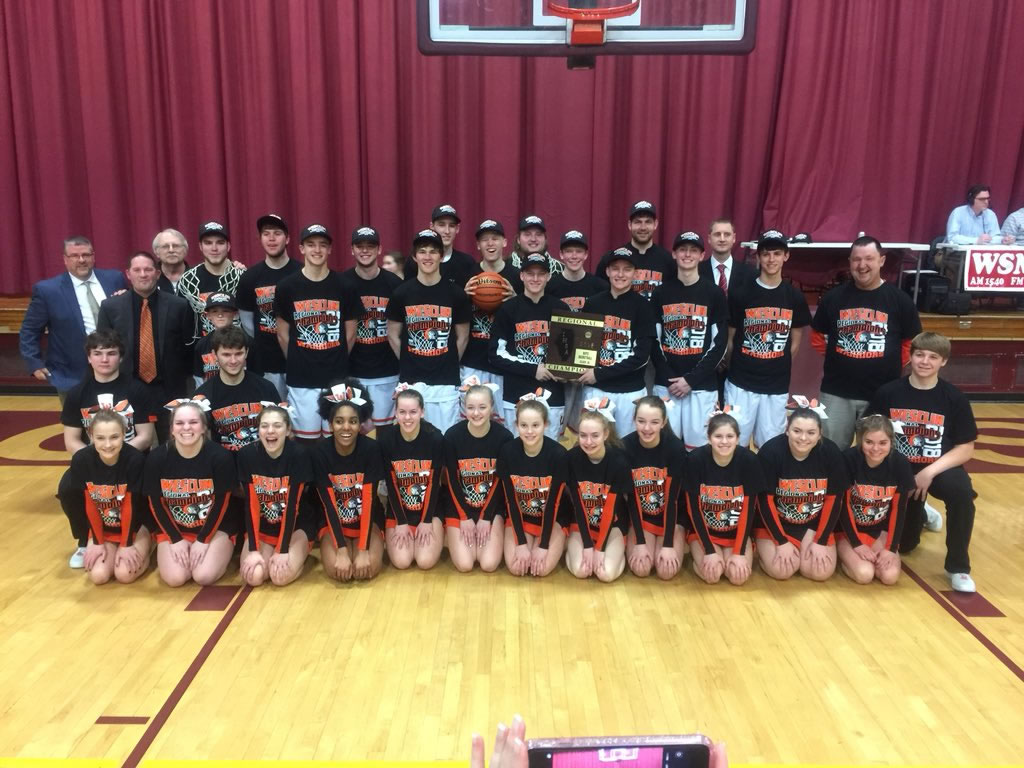 Caption: The basketball team poses with the cheerleaders to celebrate their win.